Our Architectural Projects
Shri Nija Sevashram Trust Temple built in Mumbai.(2005-2008)
Shri Nija-Sevashram Trust Temple is dedicated to Lord Shiva. It is located in Borivali (East) in Mumbai.It was designed by Hitesh in the year 2005.Its construction was completed in February 2008. This temple is unique as it is an Abstract form of the Traditional Indian Temple.It was a challenge to generate the atmosphere of a traditional temple in the structure that is made of the modern material which is RCC.It is achieved by keeping its form,proportion and the quality of spaces based on the traditional principles of Temple Architecture.
"Shri Nija Sevashram Trust Temple epitomizes spirituality and traditions through its distinct Architecture. My blessings to Shri Nija Sevashram Trust and Hitesh Sompuraa."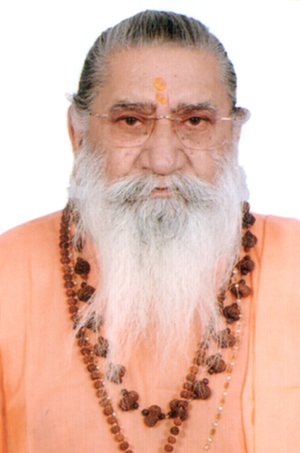 -Swami Shri Shri Gulabnathji Bapu
"Hitesh's design for Shri Nija Sevashram Trust's temple has insights of my dream about the temple.With Swami Shri Shri Gulabnathji bapu's blessings and guidance, the dream has been realized."
-Shri Harshad Mehta
Trustee,Shri Nija Sevashram Trust
Shri Madan Mohan Trust Haveli,Gujarat
Shri Madan Mohan Trust Haveli is a Vaishnav Temple (Haveli) dedicated to Lord Shrinathji. It is located in Balasinor in Gujarat.It was designed by Hitesh in the year 2006.Its construction is completed in March 2008. As a part of the design process, Hitesh made a detailed computerized 3D model, based on which the actual structure was built. This Vaishnav Haveli(temple) is made in RCC, but stone decoration of the Traditional Indian style makes it look like a palace(Haveli).Therefore it is a combination of the Traditional and Modern style and materials. This temple is an example of how the principles of Traditional Indian Architecture can be used in the Contemporary General Architecture, like in residential or commercial buildings or hotels.
Jyotirling Temple Complex is made in the form of a tortoise.It has 12 Jyotirlings below 12 Shikhars(spires) and Shri Sant Gyaneshwarji's "Sant- Darbars" below the 24 Samarans(domes.)
Computerised 3D Model of Main Building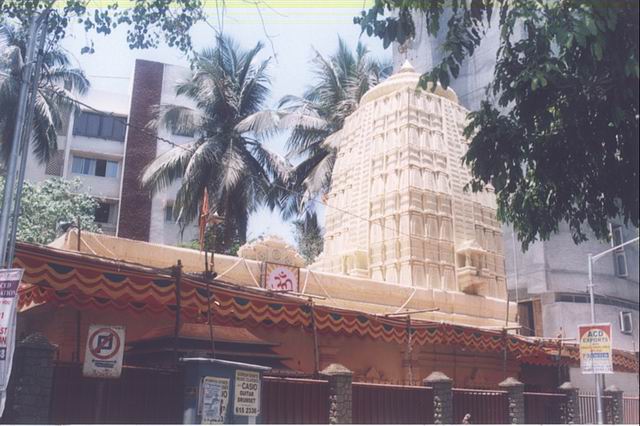 External Stone Decoration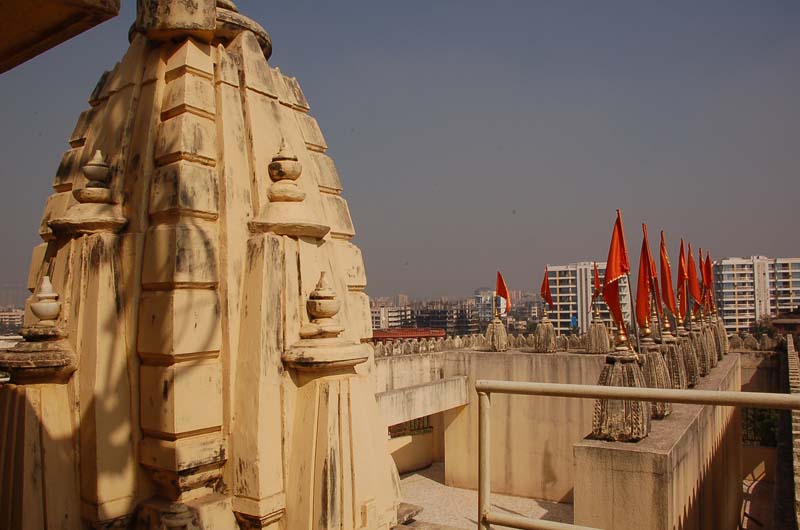 Shri Mukteshwar Temple in Mumbai is a seven storeyed temple.Every floor has different forms of each God.Like the topmost floor has 12 Jyotirlings.The floor below that, has different forms of Shri Ganesha.The floor below that, has different forms of Shri Ambaymata. Its basic structure is designed by the well-known Architect Shri Nitin Killawala. Hitesh is designing the stone decoration which is to be clad on the exterior surface of this RCC structure to make it look like a temple.Gate,Shikhar(spire) and some parts of wall have already been complete. This temple is located in Juhu in Mumbai and is very popular among filmstars,celebrities and the public alike.
Shri Mukteshwar Temple
"The Historic old temple of Shree Mukteshwar Devalaya is reconstructed by way of Hemadpanthi Jirnoddhar,the first of its kind in Mumbai due to late Shri Hariprasad Sompura,Temple Architect and his son Shri Hitesh Sompura,Temple Architect."

-Late Shri Pushpakant Anant Mhatre
Hon.Ex-Secretary of Shree Mukteshwar Devalaya,Mumbai
Hon.Ex-congress leader and Ex-chairman of Standing Committee of BMC,Mumbai
Shree Sankalp Siddhi Ganesh Temple
"Twinkling Flames" Temple
"Conspicuous By Absence" Temple
"Pyramids For Prayers" Temple